Discover the digital tools for higher reliability and productivity
Digital transformation is the key to meeting the energy industry's most urgent challenges such as aging infrastructure and increasing energy demand. In addition, the rise in renewable power generation has also impacted grid reliability and stability thus, requiring advanced solutions to ensure a smooth grid integration. With these challenges in consideration, digitalization helps the industry modernize its assets, enabling customers to make important data-driven improvements

Hitachi Energy is continuously developing its digital switching and components portfolio that brings significant value to high-voltage switchgear applications. Digitally-enabled switchgear provides higher safety and reliability with a reduced footprint and lowers lifecycle costs compared to traditional switchgear. As a pioneering technology leader, we understand the importance of data-driven innovation to advance a sustainable energy future for all.

In this webinar entitled "Digital high-voltage switchgear for higher reliability and productivity", our Digital Portfolio Manager for High Voltage Products, Ralf Graf will provide you with an in-depth look at the future of switchgear and the digital tools needed to build better and energy-efficient switchgear.



---
Presenter: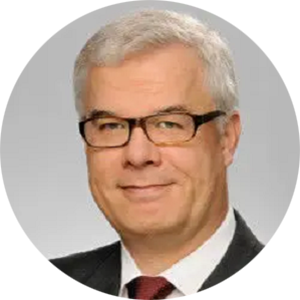 Ralf Graf
Digital Manager High-Voltage Products
Hitachi Energy
---
Watch on demand
We have set up two identical webinars to accommodate your time zone.
Feel free to select your preferred session.