The Advantages of Achieving Wind Power Stability in Asia Pacific Markets and Beyond
Providing reliable power is a top priority for wind power producers. Without it, their levels of customer satisfaction, brand reputation, standing with regulators and other industry stakeholders, and ultimately, their bottom line, are at risk. Yet, wind farmers face added obstacles when it comes to reliability. Asset Performance Management (APM) offers these producers opportunities to better manage this valuable, yet variable power source.
Beyond the physical challenges of harnessing the wind, power operators must also address aageing infrastructure i and the need to maintain and repair wind turbines. Over the years, wind farm operators have recognized the value of proactively anticipating breakdowns instead of running wind turbines to failure.
Controlling and Forecasting Wind Power Reliability
Asia-Pacific's first wind power operators have long relied on personal experience or a gut feel to make asset-related decisions to prevent impending failures. With the market growing and more solutions being developed many owners and operators have turned to wind turbine generator original equipment manufacturers (WTG OEMs) or independent service providers (ISPs) to deploy intelligence of big data to improve efficiency in WTG operations & maintenance (O&M). Under this model, maintenance and downtime is largely dictated by asset age, weather conditions, seasonal expectations and/or WTG OEMs and ISPs.
Yet these considerable efforts to control and forecast asset failures can, with third party digital tools, draw on condition monitoring data, IoT sensors, manual data entry, field inspections, and other asset data sources. Powerful APM software can help wind farm operators turn unplanned downtime into planned maintenance activities.
Adopting APM software that leverages big data and machine learning to provide health and performance insight as well as foresight can prevent critical asset failures while optimizing asset lifecycle cost. With wind turbines spread across vast geographical areas, APM enables wind turbine operators to drive more intelligent risk-based approaches to asset management in alignment with industry standards such as ISO 55000 and PAS 55.
Significantly improving the maintenance lifecycle offers several advantages. These include improving productivity and sustainability while maximizing safety and competitive advantage. I'll discuss each of these in greater detail next.
Productivity
By the end of 2019, installed wind turbine capacity could satisfymore than six percent of the global electricity demand, according to the World Wind Energy Association (WWEA). In Asia-Pacific, offshore wind alone is expected to grow from an installed 5 GW in 2017 to 45 GW by 2027. Along with increasing overall market share, wind farm operators also aim to protect their asset investment and levelized cost of energy (LCOE) by:
Prognosticating when asassets are going to fail
Planning field crew dispatch to have the right people in the right place at the right time to address a particular turbine concern
Optimizing inventory levels around asset conditions
Ensuring productivity at times of peak demand and pricing
Adopting predictive maintenance practices and condition-monitoring techniques can minimize the downtime of wind turbines focusing on critical and non-criticalcomponents and extend their useful lifetimes. Reducing the amount of downtime also impacts sustainability, as I will discuss next.
Sustainability
Wind energy is one of the many renewable power sources gaining traction in Asia-Pacific. Onshore wind cumulative installed capacity would grow more than threefold by 2030 and nearly tenfold by 2050 relative to 2018 levels.
Similarly, island electrical systems are increasingly relying on renewables. For example, the Portuguese island of Porto Santo turned to HitachiABB Power Grids' microgrid automation and control solutions to increase the renewables contribution to the energy mix from 15 to 30 percent while ensuring secure power supplies.
As with any utility leveraging renewables though, any lag in the level of an island's renewable generation, must be offset by other energy sources to maintain reliability of power supply. For now, that typically means a fossil fuel. However, if wind producers could better ensure uptime of their turbines and other critical assets, wind energy could be made more reliable, and operators could further minimise their need to carbon emitting fuels.
Safety
Understanding the conditions and overall health of wind energy assets and their component parts improves productivity, which supports sustainability initiatives. At the same time, these insights can help maximize asset, personnel, and environmental safety.
A wind turbine has many components and proactive management of those components is essential to optimizing the use of the turbine. With APM, monitoring of rotor bearings, shafts, gear boxes, generator windings and converters and mechanical brakes, operators can better detect risks such as bearing temperatures rising too high or a dangerous oil leak.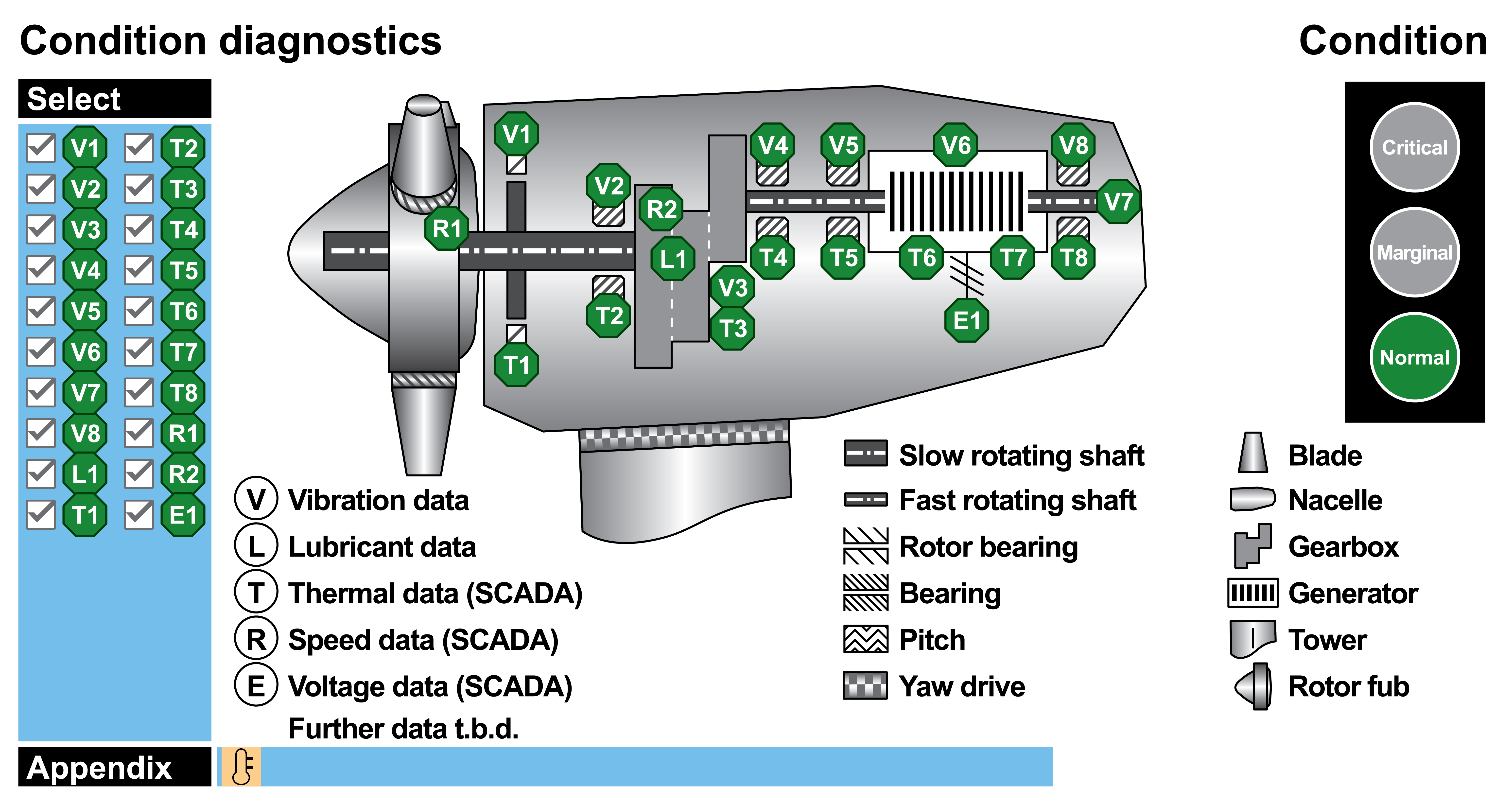 With Hitachi ABB Power Grids' Lumada APM software, wind operators can diagnose the conditions of major turbine components.
Having automated control and real-time data into the asset condition, e.g. what direction the turbine is turning, can also give field crews the information they need to take necessary precautions during maintenance visits.

With greater awareness and improved safety for work crews, the risk of shaft misalignment or loose bearings or the turbine catching fire are minimized too. This keeps the investment secure while also making the general environment of the wind turbine safer from damage too.
Competitive Advantage
The enhanced productivity achieved with APM insights into asset health is necessary to remain competitive. Real-time data, and the ability to analyze historical trends and forecast future condition, can help operators to optimize turbine speed during peak energy prices. The operators can also schedule maintenance intervention at low prices. At a nuanced level, the wind farms operators and their commercial trading teams can weigh the risks of running an asset full throttle into end of life versus cutting down on its capacity when compensation is lower to extend its overall life cycle. I'll talk more about this in my next blog.
Hitachi ABB Power Grids is a leader in the wind industry and our field-proven APM technology currently monitors 1.3 million assets around the globe. Our advanced APM technology can be integrated into your wind power environment to achieve greater power reliability and realize the many benefits this article has discussed. Reach out today if you want to discuss further the advantages of adding APM into your digital journey.
Hitachi ABB Power Grids Expert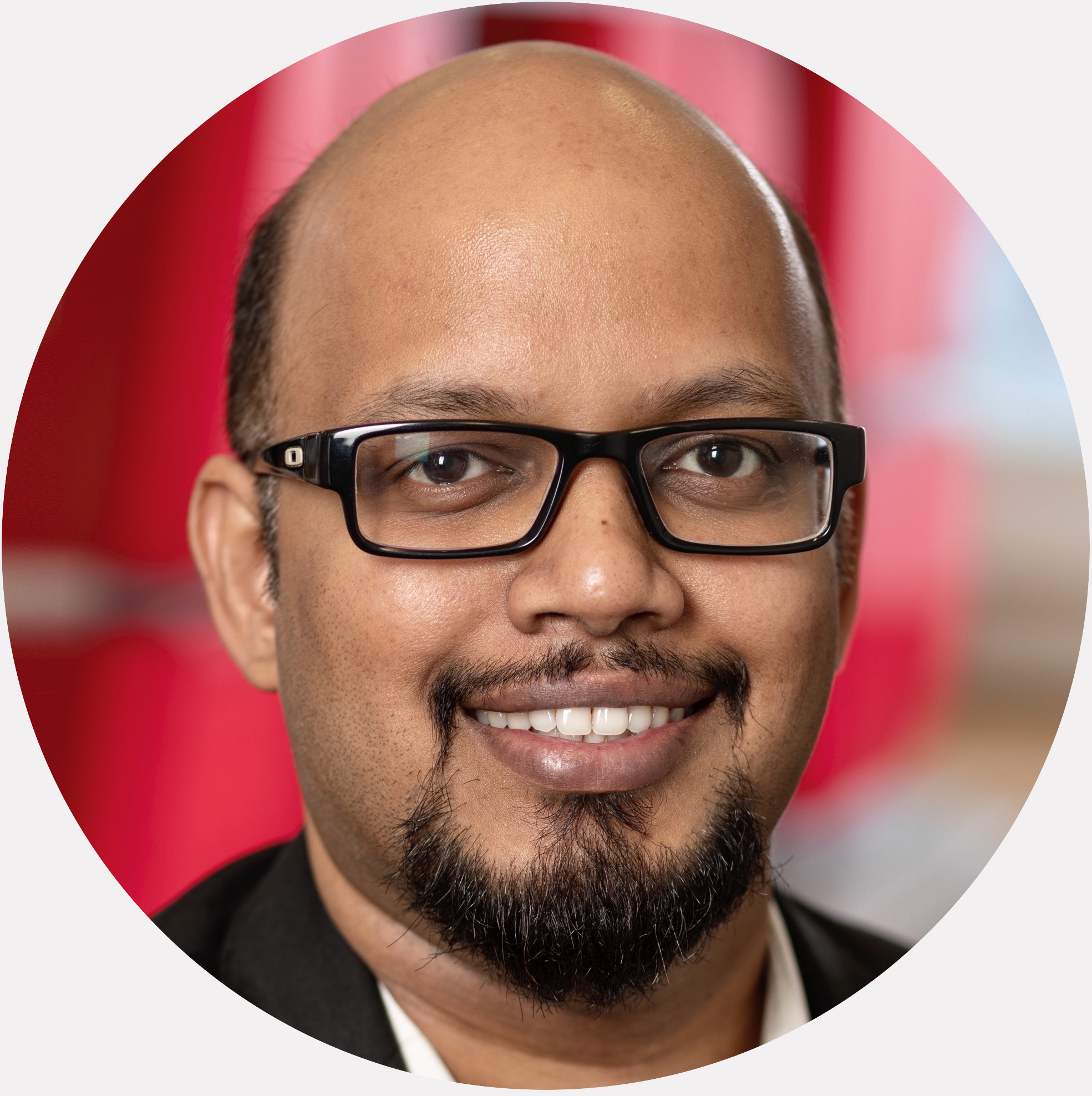 Nayan Shetty
Solutions Consultant APAC
Hitachi ABB Power Grids


Nayan Shetty is a Solutions Consultant for Enterprise Software Solutions based in Singapore. In his current role, his focus is on value-based selling and providing measurable business values a product or service will bring to the customer. In his previous role as Innovation Catalyst at ABB Ability, he was spearheading some of the digital transformation initiatives for clients in Africa, Middle East and Asia. He has a strong technology background and tackles the challenges faced by companies in the Asset Performance Management and Industrial Internet of Things (IIoT) domain. Graduated with a B.E. in Electronics and Communication from NMAMIT, India, Nayan has over 16 years of related industry experience supporting power transmission and distribution, renewables, battery energy storage, rail and metro transport systems and water utilities around the world. His experience also includes product knowledge in asset performance models, energy storage, microgrid systems and SCADA ADMS and EMS.


Get the latest insights delivered straight to your inbox. You will also receive invitations to webinars, case studies and current industry topics
You may be interested in:
First, tell us who you are