Learn how digital is made real for transformers with TXpert™ Hub
Usher in a new era in transformer digitalization with a live and interactive webinar featuring Hitachi Energy's Global Product Manager and expert on TXpert Hub, Mr. Lony Tehini.
Lony, took us on a journey through the capabilities of the next-generation digitalization technology for transformers. Attendees got a ringside view of how TXpert Hub enables effective digitalization of any transformer, and how it delivers actionable intelligence to help you reduce costs, mitigate risks, and extend the life expectancy of your transformers. With this webinar, you'll also get insights on how the latest advances in communications technology and cybersecurity have been integrated to provide a secure, user-friendly experience.

Combined with Hitachi Energy's manufacturing expertise, and extensive service experience, Lony shared his in-depth knowledge on how the TXpert Hub can benefit your transformer's reliability and efficiency, and how Hitachi Energy built it with customer feedback.

Don't miss this opportunity to watch the live interaction with our expert, as attendees asked questions and resolved doubts.

#MakeDigitalReal for your transformers. Register now for instant access to this exciting webinar that is aimed at #TransformingPerformance.
---
Presenter: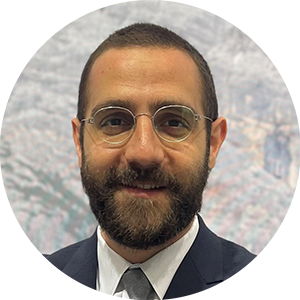 Mr. Lony Tehini
Global Product Manager of TXpert™ Hub
Hitachi Energy
The event has concluded and is no longer accepting registrations.