Hitachi ABB Power Grids Transportation Solutions
eMobility
Introducing Grid-eMotion Fleet
Move your fleet to the next level in mobility and undertake large-scale electric vehicle charging simply and sustainably—all while limiting the environmental impact and reducing the footprint by up to 60 percent.
Read the factsheet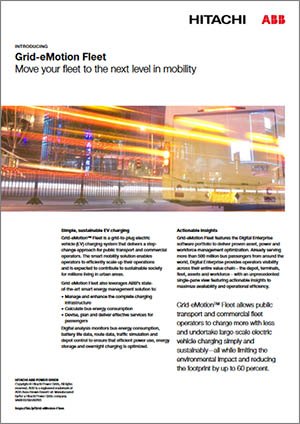 "Tomorrow is now"
A panel discussion to mark the one-year countdown to COP26 and the transition to Net Zero.
Watch Now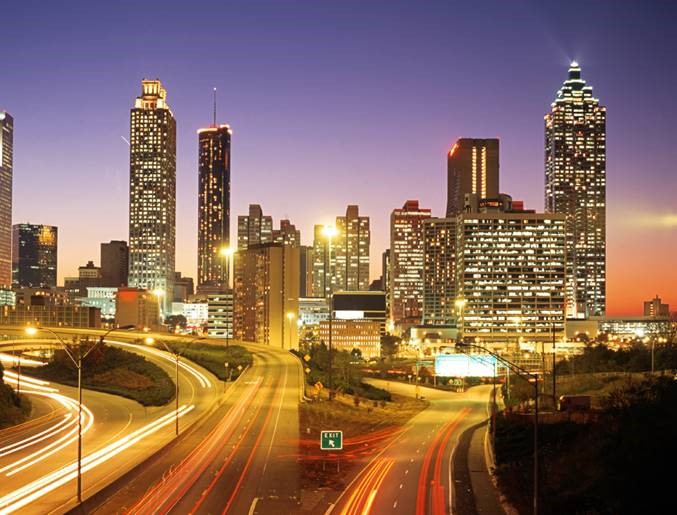 Charge more with less, simply and sustainably

e-Buses equipped with Hitachi ABB Power Grids solutions have covered a record 500,000km, transporting millions of passengers and reducing carbon emissions by 1,000 tons.

Hitachi ABB Power Grids technology powered the world's first 18-meter fully electric bus in Geneva.
Until now, electrical vehicles have been an "early adopter" market requiring minimal infrastructure for charging. As we now move towards a mass market – whether from a consumer, commercial fleet or public transport standpoint – legacy charging products are insufficient and inefficient to fuel the large-scale adoption of electric vehicles.
New technology solutions designed especially for mass charging are required to enable effective and sustainable progress towards zero emission mobility systems.
Sustainable electric mobility is a key focus area for Hitachi ABB Power Grids. We provide the services and solutions that power, control and integrate e-mobility systems. From collaborative operations to remote monitoring to motion forecasting and energy management, we're ready to help you move your fleet to the next level in mobility.
Explore our e-mobility solutions
Successful fleet management has a lot of moving parts—literally and figuratively. Our solution set is designed with this in mind. Choose a component below to learn more.
Increase your transportation market IQ

White paper
Shared e-Mobility: the backbone of tomorrow's smart cities
Read
Contact us

Yes, I want smarter, sustainable transportation solutions!
We're ready to help. Call us today at +1-800-290-5290 or request a contact by filling out the form below:
Click here to request a contact
Register your interest today.
First, tell us who you are.