Why transition to a digital substation?
Watch on-demand Webinar
Built upon the international standard for communication networks and systems for power utility automation, IEC 61850, the digital substation encompasses state-of-the-art communication solutions, bay-level products and process-level equipment. Hitachi ABB Power Grids Grid Automation webinar series begin with this introduction to the digital substation, including an overview of the many potential benefits.
In the second half of the webinar, we'll provide an overview of advanced features related to simulation and testing. Traditional substations require engineers to check wiring connectivity, voltage signals, control logic and other things using meters, etc. With IEC61850 Edition 2 and digital substation, these activities are now handled by user-friendly software tools such as Hitachi ABB Power Grids IET600/ITT600.
Increased safety, interoperability, ease of configuration, maximized reliability and availability, real-time performance, smart grid communications capabilities, reduced cost of ownership…there are so many reasons to transition to a digital substation. Learn more about it in this essential webinar!
Meet our speaker: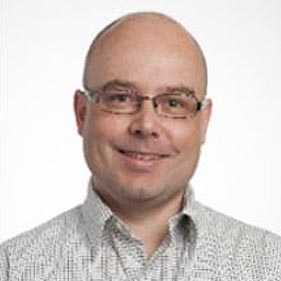 PETER RIETMANN
Global Product Manager and Program Manager
Digital Substation North America
Hitachi ABB Power Grids